Welcome to Harmony Apartment House website!
COVID-19 compatible accommodation (click for details)
A COVID-19 due to the virus we take special care to disinfect our apartments:
thorough cleaning and disinfection with chemicals of adequate effectiveness,
we provide hand sanitizer in all our apartments,
disinfection and cleaning of common areas are carried out with great care every day
at the individual request only disinfected devices (dishes, cleaning tools)we offer, they are also disinfected immediately after take-back,
the utensils in the yard are also disinfected on a daily basis,
we also provide a suitable disinfectant at the outdoor oven / cook / grill site,
in the courtyard and in the common areas, the Meeting of the Guests is at their own risk,
A mask and gloves are provided for staff in contact with the guest,
we follow the protocol offer of the Hungarian Tourism Agency regarding accommodation and restaurants, the requirements of the Covid-19 manual.
For us, the safety of visitors here comes first, that is why the measures listed are intended to protect the health of our guests.
We are waiting for our dear guests even under the changed conditions, holidays and experiences can't be missed this year either!
"SAFETY, HEALTH, HAJDÚSZOBOSZLÓ"
Dear Visitor!
Hajdúszoboszlón, a popular resting area, near bath, families, with groups of friends, 300 square meter air-conditioned apartments are welcome to relax in our house, recreation, guests waiting to heal.
The closed-yard free parking, free wi-fi, barbecue and outdoor cooking facilities provide families, friends for a carefree vacation.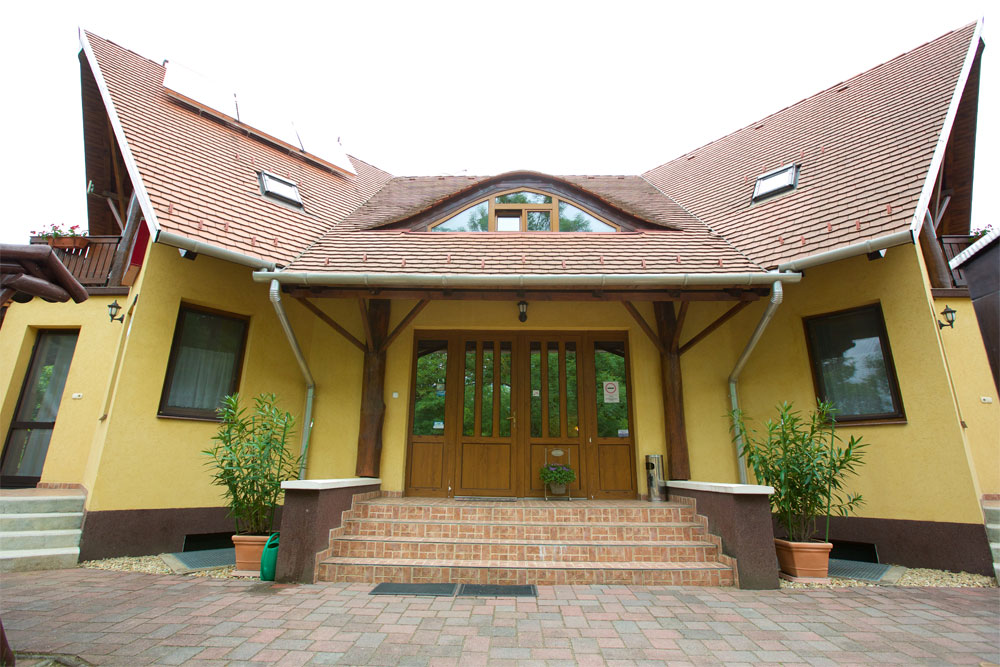 The apartments have a separate entrance, on the ground floor have access to the garden, terrace, the upstairs apartments have a balcony.
Each apartment has a bathroom with shower, kitchen equipped with dishes, electric hotplates,refrigerator, coffee- tea kettle, kettle, Microwave, television. Upon request, half board can be solved.
For children swing, sand box, slides available.
The large basement lounge and table tennis available.
The sport-loving families is ideal for the adjacent sports field, and the 150 Urban outdoor sports center in meters(bicycle, skateboard track, Kondiprk.
For small children twin beds and bedding, bathtub, high chairs are available.
Our guests are welcome drink and making facility.
We gladly help you in organizing programs (Debrecen, Hortobágy, Nyíregyháza, Lake Tisza Ökocentrum), car- and bicycle hire.
Welcomes you and your family, company Hajdúszoboszlón:
Alexander Bényei

Alexander Bényei
---
---
call now!
+36 (20) 914-2876
Email:

Request for
---